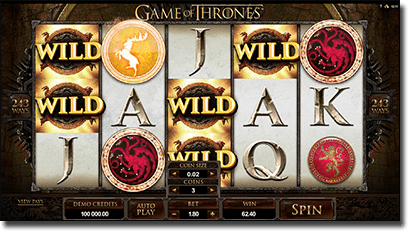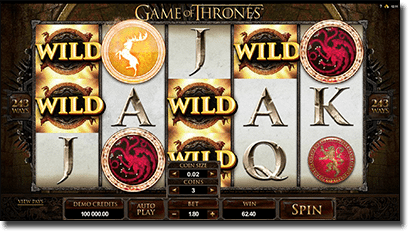 Pokies are based on luck but there are a few tips and strategies which players can rely on to improve gameplay.
Our first tip, before even getting stuck into the strategies, is to play online. Pokies have a better RTP %, and in turn house edge, online than they do at land-based venues – land based pokies have an RTP of 80% to 87%, while online pokies have from 90% to 98%.
We also recommend playing at secure sites only, so the software hasn't been manipulated in the operator's favour. You can find a list of secure sites on our homepage, and each have their games regularly reviewed by respected third parties.
Now you know where to play, here are some strategies to stick to when spinning the reels with real money online.
Pick the right type of pokies
The best tip when playing the pokies is to play the type right for you. There's quite a few different formats thanks to the constantly advancing online gaming environment, with the most popular detailed here.
Classic pokies
Classic pokies have 3 reels and generally only offer a small number of paylines – from one to 15. These can feature the classic fruit symbols, or have modern symbols and storylines.
These are great for small bankrolls and those after the classic feel.
Video pokies
Video pokies generally have 5 reels and video animations to create an entirely new feel to spinning the reels. Many will have a short introductory video to kick off the storyline, which you can skip.
These can have paylines, or feature a number of ways to win.
Payline pokies
Pokies with paylines can have a smaller minimum bet, depending on the title, with some offering as little as one cent per spin. The number of paylines can range from one, and go right up to 100.
Ways to win pokies
Ways to win pokies scrap paylines entirely and can have 243, 1024 and even 3125 ways to win. These generally have a larger minimum bet however.
Progressives
Progressives are also available, with many featuring million dollar jackpots attached. Many have lower RTPs than standard video pokies but the big jackpots are quite appealing.
Keep an eye out for the ones which do not require a big minimum bet to trigger the jackpots, including Mega Fortune, by NetEnt.
Pokies features
There's a few features to online pokies which you should be mindful of.
Payout percentage
As we detailed above, pokies online generally have better RTPs than at land-based casinos. But we still want to play pokies with the best possible RTP online.
Aim for pokies with at least a 95% RTP – this is a 5% house edge, which is quite high but a standard for pokies. Many Microgaming, BetSoft and NetEnt pokies offer a RTP percentage of anywhere between 96-98%.
Hot Ink by Microgaming and Blood Suckers by NetEnt are two with a 98% RTP – 2% house edge.
Gamble feature
There's quite a few pokies online which offer the Gamble feature. This sees players eligible to gamble their winnings and either double or quadruple them.
Interestingly, this feature has no house edge attached, so it offers the best odds on the Internet. While we recommend giving it a go every now then, we don't advise gambling your winnings all the time as you can easily lose them as you could double or quadruple them.
Auto-play
Auto-play can speed up game play and stop the tedious process of constantly pressing the 'Spin' button.
However, you won't be alerted to losing streaks and you won't be alerted if you've lost a lot – and you're bank roll can disappear quickly, so be careful when opting for this feature.
Internet pokies tips
We have compiled a few techniques to rely on when playing the pokies on the web so you get the most out of gameplay.
Form a bankroll
Creating a bankroll – a set amount which you can risk losing – means you won't end up regretting the experience and if you win you'll be even more ecstatic.
Only deposit the amount you plan on using and try to avoid topping up. If you are one to quickly deposit without thinking opt for a web wallet where you can store funds and manage how much you want in there. Then if you need to top up you will have to top up your web wallet too, giving you some time to think about what you are doing.
Opt in for signup and welcome bonuses
If you aren't a member of one of our secure online casinos you can sign up and opt in for their generous welcome bonuses. This sees a set amount of cash matched to your deposit/s and you can use this on the pokies.
All our sites see 100% of your wager contributing to clearing the bonus as real cash too.
Never play after a big night out
If you've been drinking, or you've been out and come home to find your online casino account still logged in, avoid playing at all costs.
Playing drunk leads to making riskier moves and while the aforementioned tips will help, playing drunk will undo all the improvements you've made to your overall time on the pokies.
Online Pokies Strategies That Work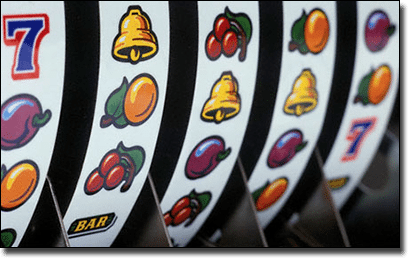 Unlike table games that involve element of skills that can help turn the odds in the player's favour, pokies are luck-based games. There are no secret tricks that will help win a spin on online slots; every spin is random and luck-based. Having said that, there are things you can do to put you in the winning mindset more than anything.
The odds for slots varies from game to game and from casino to casino, but in general pokies found in a Web casinos will have better payouts than land-based pokies. This is because the cost of running slots at a brick-and-mortar casino is a lot higher than running real money online pokies. Hence the casino can afford to be a little more generous with their slots payouts.
However, it is important to remember that with any casino game the house will always have the advantage. There is no winning pokies formula that will give you a winning spin and it's fruitless to believe myths that there is a trick to beating an online slots game. Always play with the expectation that you're going to lose and only play with an amount you're comfortable losing.
Maximise your coin bet
Most online pokies do not give you access to the top jackpot on the machine unless you bet the maximum number of coins possible. In general, the portion of the jackpot you are able to win increases as you increase the number of coins you are betting, with a significant increase in the jackpot once you maximise your coin bet.
When playing slots on the Net, it's likely that your game will offer a huge range of coin denominations, meaning a maximum coin value with the maximum number of coins being bet would make for a very expensive spin. In terms of Web pokies strategy, your best move is lowering the coin denomination value and still betting the maximum number of coins most of the time. Some video pokies stray from this rule a bit, so check out the rules of the individual game to check. However, this rule does apply to the majority of games out there.
Maximise bet your paylines
Check the rules on your chosen video slot to be sure, but usually maximising your pay-line bet will unlock the biggest jackpot. If you don't do this, you won't even have the chance to win it. If you can't afford to bet the maximum number of pay-lines on your pokies game because the coin denomination is too high, it could be worth playing a different game where you can afford to play all of the pay-lines, because you're unlikely to make a win if you don't play all of the lines.
Faster spins won't make you win faster
The mistake many punters make with online slots is thinking that quickly making spin after spin will help hit a winning spin sooner. Speeding up your play has no impact on your win streak, and for those with smaller bankrolls, may only make you lose money faster. The best strategy for slots is in fact slowing down your rate of play and get as much entertainment out of each range as possible. Choosing the autoplay option on a game makes it harder to decide when to call it quits for a day. Spin thoughtfully and you're more likely to avoid uncomfortable losses.
Do not buy into a "guaranteed winning scheme"
Don't buy into the myth that there is a scheme that will guarantee you a win in online pokies. Betting like you are sure you are going to win is dangerous for your bank account. Certainly do not spend any money learning about these schemes because it's a scam and a waste of your money. There are pokies eBooks that claim they have the perfect method to help you beat the slots. Do not buy these books or buy into their false claims; it won't win you any money.