Just like with slot machines in land-based casino venues, many people are distrustful of the random number generators in online video pokies games, and are doubtful that it is a truly random system of allotting wins.
With a little research, however, you'll find that there are systems and governing bodies in place to ensure that video pokies are totally random and fair. You can also guarantee that you are playing at a fair pokies machine or on a fair online pokies game by also taking a few precautionary steps, which we cover in detail in this article.
What Are Random Number Generators?
Every modern day pokies game will have a random number generator. This is a vital component behind the game as it determines what icons come up and whether you get lucky. Truly random number generators take too long to generate results to be used in pokies games.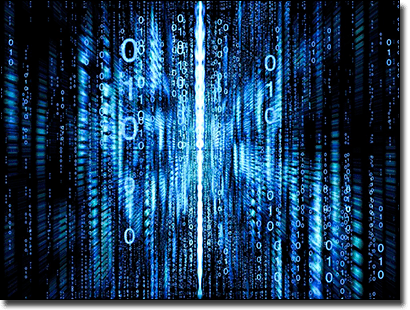 All online slots utilise Pseudo Random Number Generators, sometimes referred to as PRNG's but most often simply called RNG's. These contain algorithms that create extremely long lists of seemingly random numbers each time you spin the reels with the click of your mouse or tap on your phone or tablet's touch-screen.
RNG's used in video pokies are so advanced that there is no way a punter could track when a win was about to happen – anyone that says otherwise is believing a deluded myth. Eventually, a RNG sequence will repeat, but in practise numbers repeating after thousands and thousands of combinations is impossible to keep a track of and is practically random.
Basically, RNG's don't skew the payout rates of a game. The numbers and results they generate ensure anything can happen on the reels of a pokies game; ultimately, there's no way of exploiting or predicting what will come up.
What is eCOGRA about?
If you have played and bet real money at online casinos before, you may have noticed that many display the eCOGRA seal of approval. The eCOGRA guarantee is a coveted award that the online casino has to earn.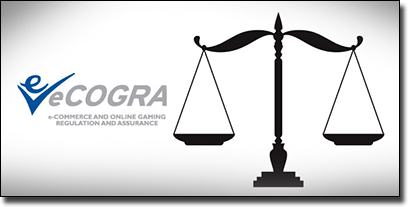 eCOGRA has the highest standards so you can be certain that if your chosen Web casino is showing off their eCOGRA stamp that they have passed rigorous tests and are safe, secure and fair. Sites cannot display the eCOGRA symbol without securing its approval, and this separates the dodgy and unfair online casinos from the legitimate ones.
eCOGRA is an independent industry watchdog, and has no invested interest in wrongly approving dodgy online casinos. When an Internet casino seeks out the eCOGRA seal of approval, they will be evaluated and tested for their measures to prevent underage gambling, their protective means to combat fraud, how well they safeguard customer's privacy, how promptly they process customer payouts, fair gaming (that is the quality of their RNG's and the fairness and accuracy of payout rates for games), and that a generally safe, secure and reliable gaming environment exists.
If you want to know if your favourite online casino has met the eCOGRA standards check its 'About' page. Many Web casinos will display the eCOGRA symbol at the bottom of every casino homepage.
Are Online Casinos Safe?
We can't guarantee that every casino on the Internet will be safe; there certainly are some dangerous and dodgy ones out there. However, there certainly are many safe casinos that protect your funds, your personal details and ensure they only host fair pokies games.
We have obviously tried and tested a vast multitude of online casinos, and of course any that we recommend to you will be safe. If you're playing somewhere that hasn't been recommended by us, check for the eCOGRA seal of approval.
Which Online Casinos Are Safe And Fair?
In our opinion the following online casinos are the absolute best of the best in terms of having excellent pokies games, a wide range of payment options, quick payouts, high security measures and of course fair games:
Royal Vegas Casino: has a $1200 welcome bonus that you can reclaim over the course of your first three deposits through its deposit-match scheme.
G'Day Casino: it has a 100% welcome bonus meaning they will match your first deposit dollar for dollar up to any amount. There is a 10% bonus on top of whatever you deposit for every other deposit after that.
7Sultans Casino: has a $500 welcome bonus and over 500 casino games.
Guts Casino: has a $300 welcome package plus 100 free spins on the famous Starburst Pokies.
Casino Mate: has a $1400 welcome bonus that you can reclaim over your first four deposits through its deposit matches, plus have 30 free spins on the featured slots game of the month.
Best Video Pokies Games
These are our favourite video pokies games of late. Each is safe, fair and of impeccable quality.
5 Knights
This is a new 5-reel video pokies from NYX Gaming. It is medieval themed and has exciting knight animations whenever you score a stacked wild or hit a winning payout line. A bonus game feature is its 'Slide-A-Wild' where you can choose any reel to be enhanced with more stacked wild icons and wild multipliers. If three or more castle icons appear on your reels you get 15 free spins with all your winnings doubled. Whenever you have a winning pay line you can unlock the gamble feature, which is a side game that gives you the chance to multiply your winnings. If you guess the colour correctly your winnings are doubled and if you guess the right suit they are quadrupled.
Aliens Video Slot
This slots game is based off the famous sci-fi film 'Aliens'. It's a 5-reel slots with 15 pay lines from NetEnt. It has incredible 3D animation and an impressive backing track. Aliens plays out a bit like an arcade game, you work through three levels. Once the alien level meter is activated you can move up to the next level (your meter moves up when certain symbols appear on your reels). To complete the game you must complete Level 1: The Search (where you try and collect symbols that will build up your Alien Activity Meter), Level 2: The Encounter (where you must fight through a corridor to reach the Queen Hive) and Level 3: The Hive (where you must try and destroy the Queen Hive with grenades before it destroys you!)
Lucky Firecracker
This is an Chinese themed 5-reel slots game. It has a soothing oriental soundtrack and vibrant graphics. There are 243 ways you can win in this game so your chances of getting lucky are considerable. Three coin symbols will win you 15 free spins and any winnings you make during a round of free spins will be tripled. The Wild Logo will be replaced by other icons to give you a second chance at having a winning pay line for your turn. There is also a bonus gamble feature where you can bet on your winnings up to five times. If you correctly guess the colour of the card your winnings are doubled.